Magnetic Contactors
Magnetic Contactors are used to de-energize the circuit or interrupt the flow of current to heaters controlled by thermostat.
Features
Coil voltage : 24,120 and 240VAC
Resistance Load : 18 to 300 AMP.
Number of Poles : 1,2,3 and 4.
Air Pressure Differential Switch
Differential Air Pressure Switch (DAPS) standard for all heaters, prevents heaters from operating if there is no airflow.
Features
Protection Levels : IP – 54 : IP – 54
Measuring Range
: 30 Pa – 300 Pa,
: 50 Pa – 500 Pa
: 100 Pa – 1000 Pa
Max – Med Pressure : 1000 Pa
Supply : 250V, 2 Amp
Dimensions : 81mm dia x 53 mm Height
Power Fusing
Power Fuses installed either on supply line (LF) or individual Bank (Stage (SF) of Heaters.
Features
Maxi voltage : 600V AC
Current : 1 to 600 Amp
Type : HRC From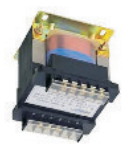 Control Transformers
The transformers supplies power to the control circuit. If you prefer that the control power be supplied by others, you must specify this with your order
Features
Primary Voltage : 120, 240, 480V AC
Secondary Voltage : 24 or 120V AC
Insulation: Class B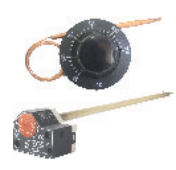 Automatic Reset Thermostat
Standard for all Units.
The Capillary / Stem type de- energize power from elements, if overheating occurs and re-energize the element after temperature has lowered.
Features
Maxi voltage / Amp : 240V/20 Amp
Working Temp : 25ºto 75ºC
Pilot Lights (Indicators)
Pilot lights are installed on front / side door of control panel. Which indicates as follow : Main Power Line Electric Elements Air Flow on Elements Bank / Stages Over Heating.
Features
Voltage : 24V/ 110V / 230V
Colors : Red, Green, Blue of as per application
Insulated Pannels
To Prevent Possible Condensation from forming in heater / control panel when heaters installed in open weather.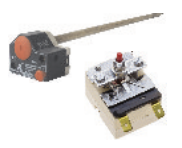 Manual Reset Thermal Cutout
Standard for All Units.
The Capillary / Stem type de- energize power from element permanently if overheating occurs the device must be manually reset to re-energize the element again.
Features
Max. Voltage Amp : 240V / 20 Amp
Cut off Temp. : 75ºC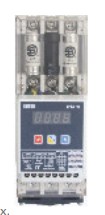 SCR Control
The SCR (Silicon Controlled Rectifiers) Control is used to provide continuous modulation from zero to maximum and provides output from the heater direct proportions to the temperature demand.
Features
Rated Current: 40-80Amp. Max.
Protection fuse : 40-80Amp.
Min. Block Voltage : 600-800V AC
Cooling fan: 80×80 / 12V DC
Main Power Supply: 180 ~ 440V AC 50-60 Hz
Aux. Power Supply: 220/380V AC ± 20% 50-60 Hz
Emergency Switch
Emergency Switch Cut the power supply to the heaters immediately and open the door in order to safety perform Installation and maintenance tasks.
Features
Number of Poles : 2 Pole
Maxi. Voltage : 600V / 30Amp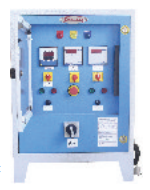 Proportional Control (Modulating)
The Control panel of a proportional electric heater includes the following components Transformer and control fuse

Automatic reset thermal cutout
Manual reset thermal cutout
SCR
Fuses
Relays
Disconnect Switch
Emergency Switch
Factory Internal Wiring with Best quality Copper Conductor.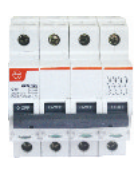 MCB
MCB or miniature circuit breaker is an electromagnetic device that embodies complete enclosure in a molded insulating material. The main function of an MCB is to switch the circuit, i.e., to open the circuit (which has been connected to it) automatically when the current passing through it (MCB) exceeds the value for which it is set. It can be manually switched ON and OFF as similar to normal switch if necessary
Tubular Heating Elements
Air heaters are manufactured out of high temperature resistance chrome nickel steel tube to withstand a surface temperature upto 600 C. Each element to provided with two adjustable fixing brackets. Fins are provided to enlarge the heat surface. Supply Voltage 230V/AC/1PH/50Hz
please contact email our 24X7 Sales, Customer Support Service, Enquiry more ask questions.
We are the renowned manufacturer, supplier and exporter of highly reliable gamut of Heating Elements. Our highly experienced professionals use advanced machinery, latest technology and high grade raw material to manufacture these products. The offered range of products is highly appreciated by our clients, owing to their excellent performance, longer functional life, high efficiency and less maintenance. Furthermore, the offered range of products can be availed in various technical specifications at affordable prices.
Submission Products Requirements