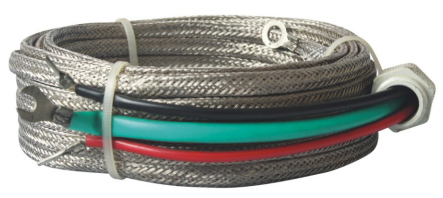 Applications Field
Drain Pipes Etc.
Cold Storage doors
Technical Data
Available in Standard lengths of 3,5,6,11 & 25 Mtr.
110, 230V / AC / 50 Hz
Type
Single Side Connection 45 W / mtr.
Double Side Connection 25 W / mtr.
Construction
The element of Nickle 80/20 is wrapped on fibber thread then insulated by Teflon coating and then braided by stainless steel wire.
Tubular Type Defrost Heaters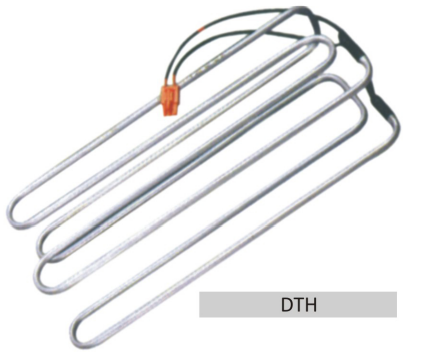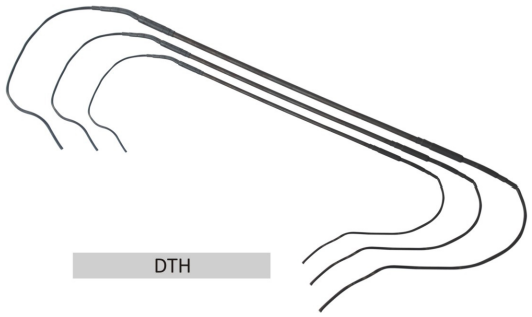 For Trays, cooling & condensing coils, refrigerators, Deep Freezers Etc. Both ends of heaters are sealed with silicon leads for connection available in different shapes, watts, & Sheathing.
Working Condition
Max. Rating voltage 250V / 50-60 Hz, Relevant Humidity < 90%
Power Tolerance : < 5%
Insulation Resistance (Immersion, Under Normal Temp) : > 100 mA
Insulation Strength (Immersion , Under Normal Temp) : 1500V 1 min no checkmate and flash
Leaking Electric Current (Immersion, Under Normal Temp) : < 0.02 mA / meter
Terminal Connecting Strength : 58.5N 1 min no abnormality
Tube Diameter keeping Rate When Bended : > 85%
Overload Test : 1.15 times of rated voltage
Tube Size : Diameter 4.5 or 6.35 mm
please contact email our 24X7 Sales, Customer Support Service, Enquiry more ask questions.
We are the renowned manufacturer, supplier and exporter of highly reliable gamut of Heating Elements. Our highly experienced professionals use advanced machinery, latest technology and high grade raw material to manufacture these products. The offered range of products is highly appreciated by our clients, owing to their excellent performance, longer functional life, high efficiency and less maintenance. Furthermore, the offered range of products can be availed in various technical specifications at affordable prices.
Submission Products Requirements